Preorder of "Glory Bound" CD!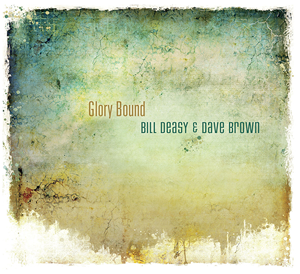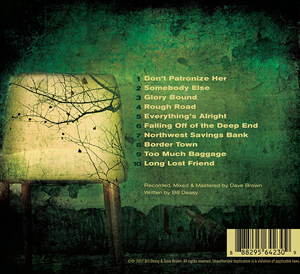 I wish I remembered more about exactly what led to this recording. I know Dave joined the "Bill Deasy Band" for its final 4 or 5 gigs in 1992. Then, I think, we just wanted to explore the musical chemistry we were feeling. Dave recruited his friend Jim DiSpirito to add some percussion and we trekked up to Grove City (Dave's home town) to record ten of my newest songs. Armed with ADAT recorders, acoustic guitars and percussion, a little space heater, and plenty of tequila, we overtook the burned out, abandoned third floor above the Ithen Print Shop. The result is this recording. A time capsule if ever there was one and, I think its fair to say, the birth of The Gathering Field.
We are offering a limited time advance on numbered copies signed by both Dave and myself. I am hoping it will hit you the same way it hits me - in a sweet spot!
Thanks for caring!
BD